Nutrition for Optimal Health Association, Inc.
Julia Ross, MA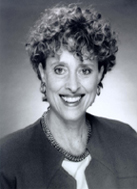 Julia Ross is a pioneer in the field of eating disorders and addiction treatment in the San Francisco Bay Area, where she has founded and directed six successful recovery programs over the past 20 years. Some of her favorite achievements include starting the first programs for addicted adolescents and their families in Northern California and receiving an award for her work with native American tribal clinics in 1996.
In 1980, concerned by high relapse rates, Ross began hiring nutritionists to research the link between biochemistry, emotions and addiction. By 1986 this exploration had led to the creation of an exciting new model of treatment that incorporated innovational nutritional therapy with conventional counseling and education. In 1988 Ross founded Recovery Systems in Mill Valley, California, an outpatient clinic that further developed the nutritional techniques described in The Diet Cure, adapting them to people with dieting disorders, food addiction, and weight problems.
Ross is a popular and compelling speaker who has made hundreds of presentations to introduce the public to the therapeutic use of nutrients for biochemical recovery. In addition to frequent, ongoing presentations in California, she produced and chaired a national addiction conference in San Francisco, and has presented at conferences at the University of Michigan, at Northwestern University, and the University of Oregon. She has been a faculty member at John F. Kennedy University's graduate psychology program in Orinda, California, and at the University of California, Berkeley Extension's Addiction Counseling Certificate Program, since 1994.
In addition to her top-selling book, The Diet Cure, now out in paperback, articles by Ross have been published in The Journal of the American Psychological Association and Addiction and Recovery. Publications that have featured Ross' work include: Psychology Today, San Francisco Examiner Magazine, Alternative Medicine, Natural Health, Let's Live, and First for Women.
Ross has appeared as an expert on dozens of radio and television programs. Her first national TV appearance, on a news segment about amino acids aired in 1997, generated 50,000 calls to the producers. Recent media appearances include the "Superstars of the Diet Wars" Leeza show alongside Suzanne Sommers, and the nationally syndicated Jim Bohannon radio show with fellow guest Dr. Robert Atkins.
Ross holds an M.A. in Clinical Psychology, as well as a California marriage and family therapy license. She is the Executive Director of Recovery Systems in Mill Valley, California.

More information about Ms. Ross's work and appearances can be found on her two websites, www.moodcure.com and www.dietcure.com.

Nutrition for Optimal Health Association
P.O. Box 380
Winnetka, IL 60093 www.nutrition4health.org
Phone: 847-60HEALTH (847-604-3258)